Melbourne Cup & Derby Day !!
Another year, another amazing day track side. Congratulations Almandin & Kerrin McEvoy !!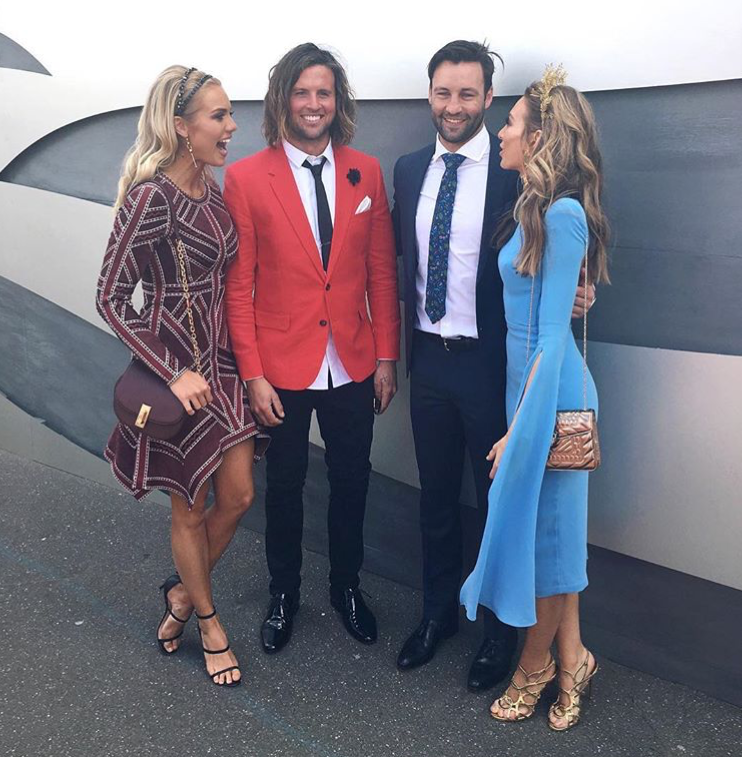 Melbourne Cup Day spent trackside in the Myer Marquee (@myer) was pretty special! Firstly a huge congratulations to Almadin & his jockey Kerrin McEvoy ... the winning duo who took out the race that stops the nation. What a win!!! So well deserved & magic to watch.
The glitz & glamour of the day was insane! So much colour!! Everyone was polished & looking absolutely stunning. I've popped the details of my look below (and keep scrolling for my Derby Day outfit details as well!). My favourite accessory on the day was Josh! Josh suited up in red Jack London jacket (@jacklondon_official) & came with me which always makes the day more special!
I love this time of year as I get to catch up with friends & so many awesome people from within the industry in a relaxed environment. While it is a relaxed & fun event, you do have to remember that networking is a very important part of this industry. This simply means being polite, making time to introduce yourself to everyone & speaking to as many people as you can. Taking the time to ask about them about them and their careers is a huge part. It helps you piece together who does what within this big business. A great way to keep learning! Good manners however is a top priority in this biz! No one likes a diva! I met so many incredible people, many of who I'd love to keep in touch with & work with in the future.
Onto the fashion!! ... The legend Jen Hawkins (@jenhawkins_) looked insaneeeee in a red pant suit. She was jaw dropping! Nadia Bartel (@nadiabartel) was beautiful as always in blue, Jodi Gordon (@jodigordon) was pretty in pink (loved her bow!) & Pia Muehlenbeck (@piamuehlenbeck) looked incredible in a bright number by Ginger & Smart. So many glam women looking 10/10!!
A huge thank you to Myer for inviting Josh & I into their marquee to spend the day! It was amazing!! Ok...onto the details!
Thanks to the amazing following people & designers below!
Styled by Dale Mckie @dalemckie
Hair & Makeup Monica Gingold @monicagingold_beauty
Dress Herve Leger @herveleger
Bag Marc Jacobs @marcjacobs from @shopbop
Headpiece Suzy O'Rourke @suzyorourkehats
Earrings @sarinasurianojewels
Shoe @mode_collective
Derby Day ...