The Trio.. POPSUGAR, Rubi Shoes & i ...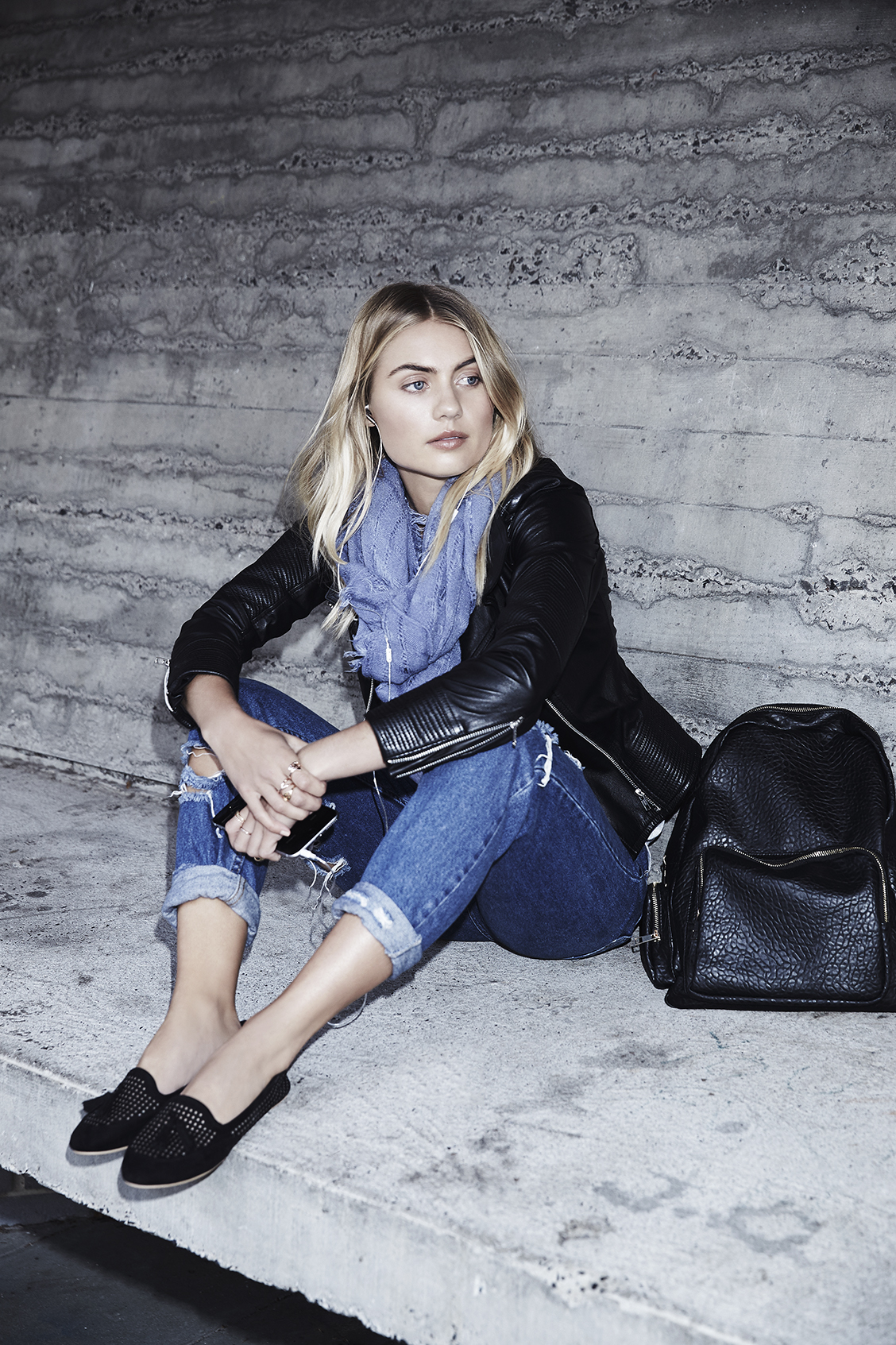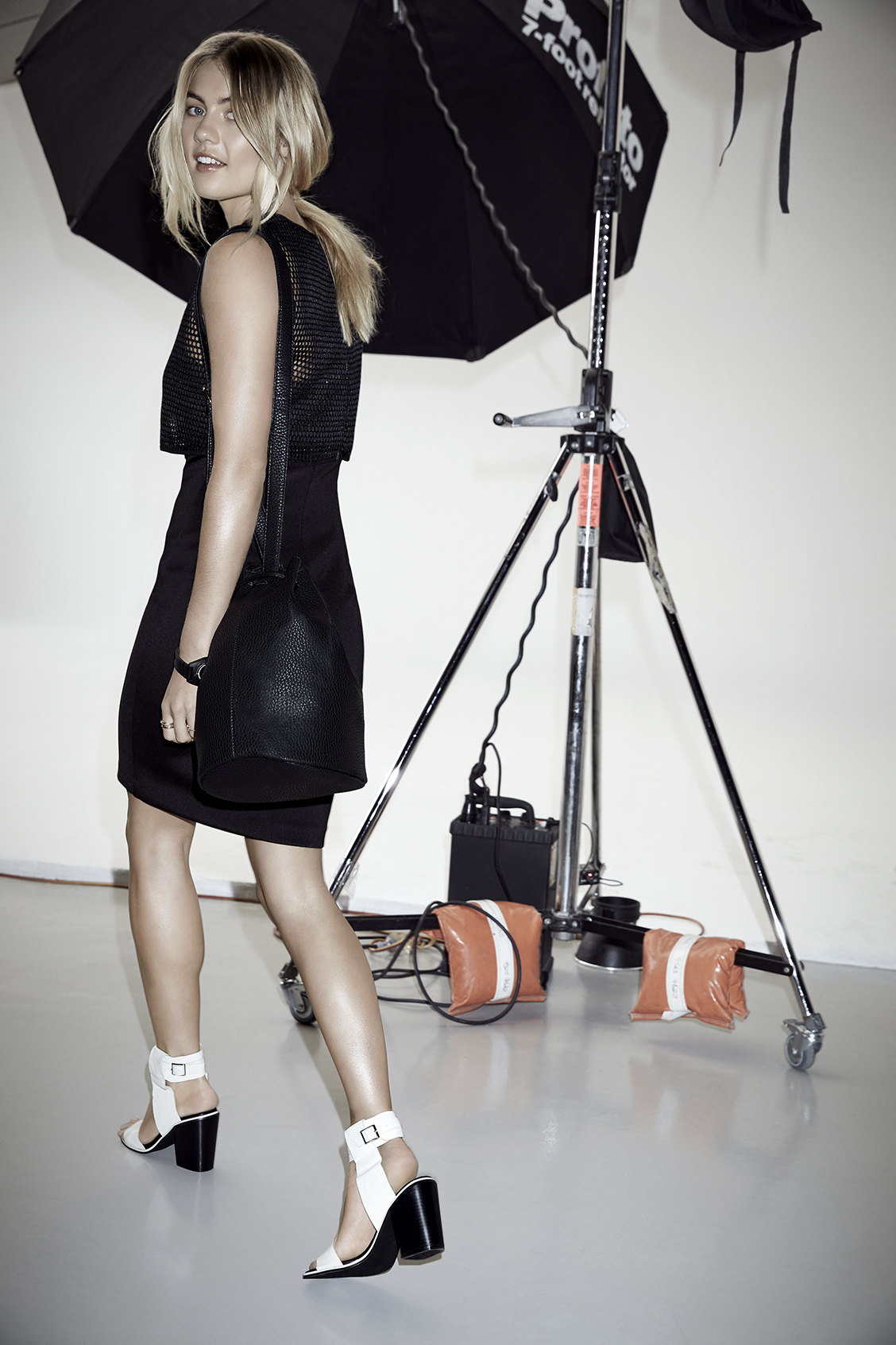 The following is an extract from POPSUGAR...
Australian model, Elyse Knowles is 22 years old and already taking the fashion world by storm. When she's not workin' it in front of a lens, she's blogging and working on her own label, Evrry Day which donates a percentage of profits to Water Aid (#goals). With a killer body and motivation to match, it's no wonder fast fashion accessories brand, Rubi, tapped Elyse to front their July/August campaign.
Staying true to Elyse's personality, the shots picture the blonde bombshell with a grin from ear-to-ear, riding her skateboard around and being generally amazing. Read on for enough images to make you fall in love with the homegrown beauty 100 times over.
POPSUGAR Australia: Describe your personal style.
Elyse Knowles: It's pretty chilled. I don't like to think about it too much, so lots of layering, definitely in Winter. But, during the week I tend to dress up a little bit more for work, which means sharp lines, jackets, and a whole heap of tee's. My go-to outfit is a vintage tee, easy jeans, boots or runners, a hat, a good pair of sunglasses and a nice bag.
PS: Who is your style icon?
EK: Tash Sefton from They All Hate Us, she's awesome. She's a little bit older but still has the coolest style ever, she loves layering and sharp lines as well which is cool.
PS: Which It girls or celebrities do you think have great style?
EK: Gigi Hadid has great style . . . I think she could wear anything and pull it off.
PS: Describe your personal style in 5 words.
EK: Chilled, surfy, clean lines, layering.
PS: What's in your bag right now?
EK: A pair of Ray-Ban's, a strapless bra, lip balm, a wallet, my phone and mints.
PS: What are your favourite Rubi picks for winter?
EK: 1. The white Aggy sneaker — it is really cool and would look great styled back with black jeans and jumper.
2. The lace-up pointed flats — they'll look good with a nice tailored jacket for Winter.
3. The bags and hats!
PS: What do you love about Rubi?
EK: Rubi has so many elements you can style from the statement shoes, to the bags, jewellery, sunglasses and hats. I keep my look pretty casual but I dress it up with the accessories, so in that way Rubi Shoes is a really cool label for me to incorporate into my wardrobe.
PS: What does a day in your life look like?
EK: Well I don't wake up like this, it usually takes about an hour for me to get hair and makeup done by someone else. If I'm working, I get up and take my dog for a run so she doesn't destroy the house while I'm gone. Usually I'm in a rush so I make my breakfast and then eat it in the car on my way to work. Every day is different with a different crew which is awesome, because I love meeting new people and getting to know them. I'll throw a PT session in there as well or pilates . . . and if it's the weekend, then I'm at the beach either watching my boyfriend surf or trying to surf myself!
PS: Tell us about your label Evrry Day.
EK: I started my own label about eight months ago and it's going really well. I'm just working on new designs at the moment, and 10% of profits go towards the charity Water Aid. It's not just about myself, it's about helping others as well. I design products based on what I would wear every day and remake them so they're perfect.
PS: What designers do you look up to?
EK: I really admire the people who have taken the time to try and get their own label going, because I know how hard it is!
XX