LA Hangouts!
When you come to LA, there are MOUNTAINS of things to do. It can be overwhelming, so my advice is to get a diary before you come & list the things you want to do & when. Here are my top pics!
Runyon - This is an amazing hike!! You would have seen mountains of pictures of celebs walking this hike... it's famous but its a great workout!!
Hollywood Sign - drive up Beachwood Drive until the very end and then walk to the top. You can't come to LA and not get a picture with the famous sign :)
Griffiths Observatory (Hollywood Hills )
Venice Beach - You can spend all day walking, skating, beaching, eating, people watching... heaven.
Muscle beach - great gyms , skate parks, good food and crazy people everywhere!!
The Local Basketball Courts - around the beachy suburbs. Great to chill out & watch the locals play ball
NBA Basketball Game - if you're in town this time of year, the ball is an experience! So much hype, action, colour & life!!!
Baseball Game - to see the LA Dodgers is wicked
Santa Monica Pier - there's a sweet amusement park here. A lot of fun!
3rd St Promenade - great place for some outdoor shopping in Santa Monica.
Hire a bike ride from Santa Monica to Venice. Theres an easy path to follow... it's beautiful
Shops in Venice on Abbot Kenny BLVD are pretty wild if you want something pretty :)
Fairfax Market - so many goodies to be found!!! Check out some of my buys! I styled by shoot with Chris Bagot with so many goodies from here! Vintage dreams
Rose Bowl in Pasadena- MASSIVE market. Loved it.
Malibu - Just drive around & look at all of the big white mansions on the beach. Home to the rich & famous ;)
Malibu Hills - another awesome place to hike
Six Flags Theme Park
Go to the main strip in Hollywood too see the celebrity stars (on the ground) and the wax museums
Second Hand shops in Melrose are pretty wild
Huntington beach, super rich and classy area, beautiful beach and vibe.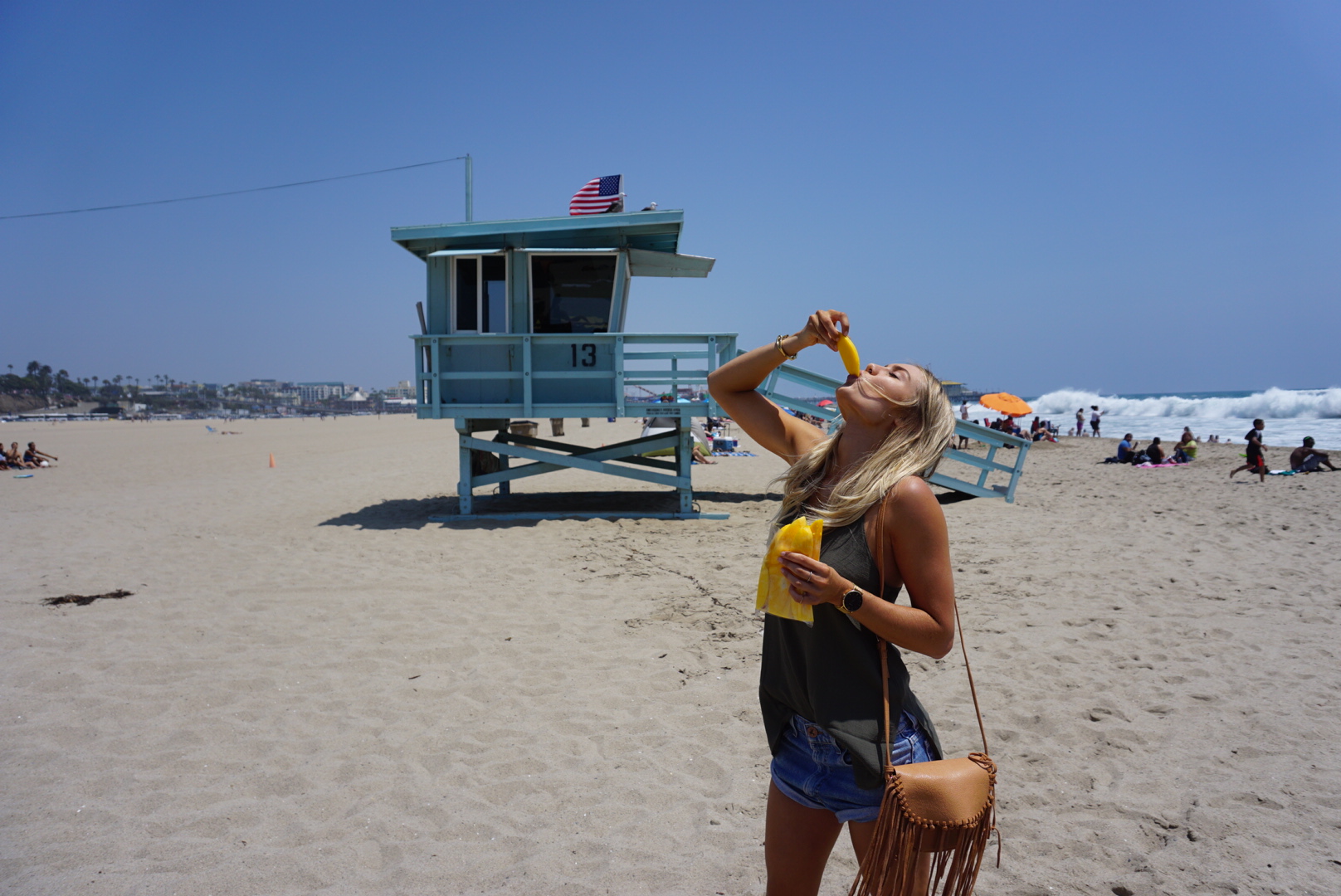 If you're there longer than a week & have some time to really explore... I'd say to hire & car. The below drives are amazing!
The Big Sir - this is a big drive on the edge of the coast. It's amazing! Santa Cruz, Pismo Beach, Carmel, Malibu...so many little stop offs (you can drive all the way to San Fran if you want!). AMAZING!
Drive to San Fransisco through Santa Cruise and Santa Barbara (a must do! You'll need a day or so)
Palms Springs - this is where I did the shoot with Higgy's by the pool. Amazing!
Joshua Tree - National Park in the desert...stunning!
Vegas is a must to do! You don't have to gamble! Just go for the experience. A big beautiful desert!
LA is full of amazing places, people, sights, beaches & food. Everyday could be filled with new things... so go nuts!!! Any questions or if you need advice, comment below!
Elyse xxx